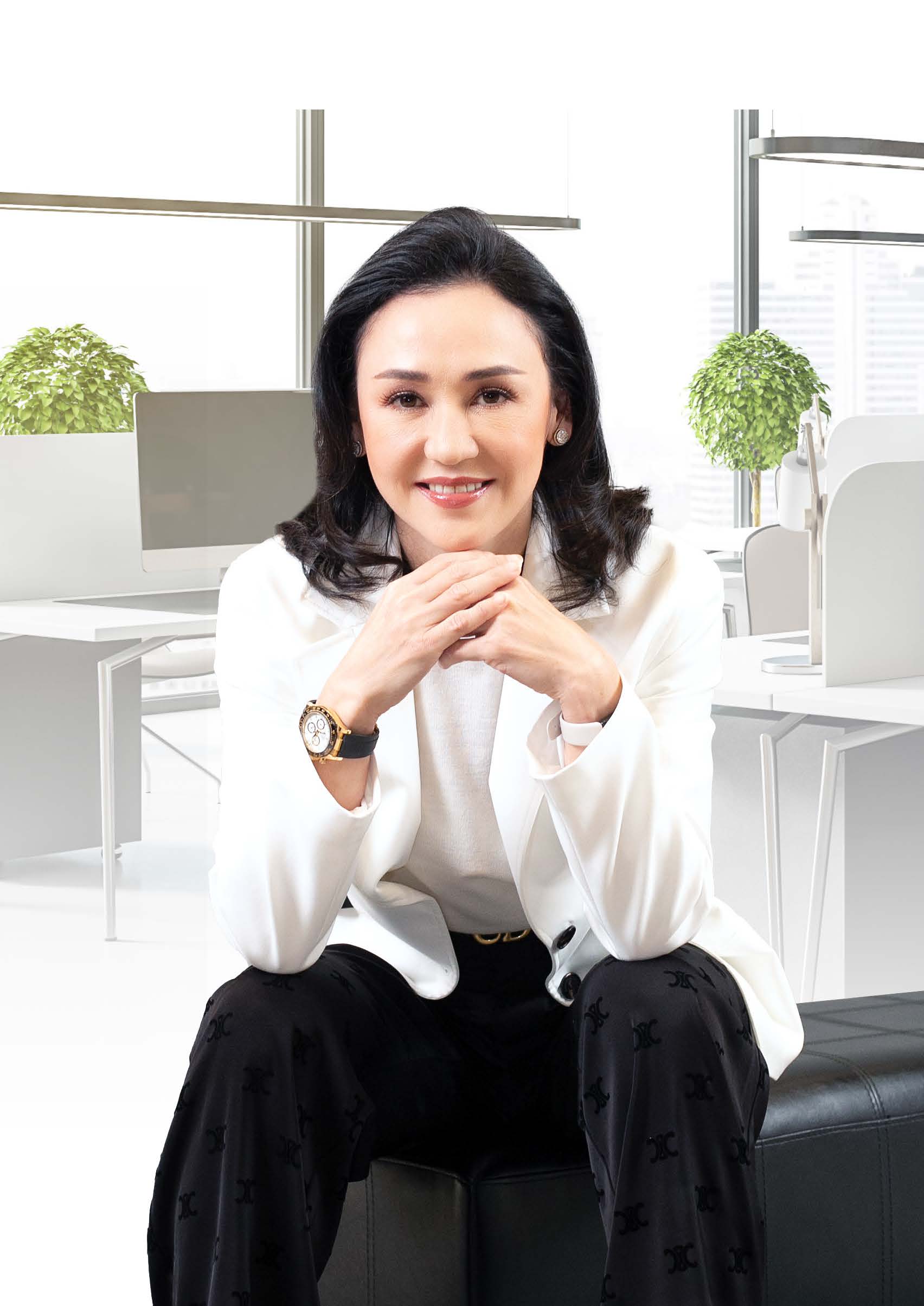 Dear All Shareholders
The year 2022 is expected to witness a gradual economic recovery in Thailand, surpassing the previous year. The recovery is likely to be supported by global economic growth, increased government investment, and the government's policy of liberalizing the country. Consequently, the tourism industry is expected to recover gradually, aided by measures implemented to control the spread of COVID-19. Nonetheless, the Company Group has plans in place to manage various situations that may arise.
Furthermore, the year 2022 marks a successful expansion for the Company, with positive developments across various areas impacting the Company Group. Firstly, the Group acquired a ground-mounted solar power plant project equipped with a solar tracking system. The project has a selling capacity of 8 megawatts and is located in Nakhon Sawan Province. Secondly, the Company Group participated in the Energy Regulatory Commission's (ERC) tender offer for purchasing electricity from renewable energy via a feed-in tariff (FiT) for 2022-2030. The Group has successfully passed the qualification readiness evaluation (Round 1) and the minimum technical readiness evaluation (Round 2) and is now awaiting selection results in April 2023. The Group has made thorough preparations in all aspects, including pre-submission research and project readiness in four key areas: land, funding sources, technology, and fuel. Lastly, the Group has received a BBB- corporate credit rating with a stable outlook from TRIS Rating Company Limited, which is part of its plan to secure funding sources to support business expansion and future investments.
At the end of 2022, the Company Group have the total of 35 active projects in Thailand and Japan. The total offering production capacity is 286.2 megawatts, divided to 34 projects in Thailand with a total offering production capacity of 153.2 megawatts and 1 project in Japan with a total offering production capacity of 133 megawatts.
On behalf of the Board of Directors and executives, I would like to express our gratitude to our shareholders, business partners, financial institutions, and all the public and private sectors that have supported the Company. We are particularly grateful to our employees, whose hard work and determination in the face of challenges have contributed to our achievements in the past year. We urge everyone to remain confident that the Company will continue to conduct business in accordance with ethical principles and good corporate governance practices, while fulfilling our social responsibility towards sustainability. Once again, we extend our heartfelt thanks to everyone who has played a role in our success.
Cathleen Maleenont,Ed.D
Chairman of the Board